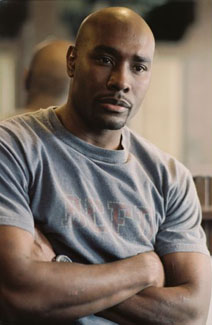 I gave Don
Cheadle
all the love this week, so now it's his co-star
Taraji
P. Henson's turn. She will be starring opposite Morris Chestnut (
mmm
mmm
good) in Bill Duke's production of "Not Easily Broken" an adaptation of the T.D.
Jakes
novel.
I hope it turns out better than "Woman Thou Art Loosed" that had great intentions, but was a little messy as a film, to say the least. Let me say that I absolutely adore Bill Duke, who directed, among other things, "A Rage In Harlem", "Hoodlum," and "Deep Cover". He was also played the
righteous
brother who was going to set it off in "Car Wash" back in the day.
Pre
-production began this month.