Okay, just a reminder that posting will be spotty as I make my way back to Cali (yay!)....no disrespect to my Southern blog brothers Yobachi and The Happy Go Lucky Bachelor, who both told me to quit crying in my empty Martini glass and find a moonshiner, haha.

I leave you some random news, movie and otherwise....

First up--I had some high hopes for this movie when I first wrote about it (Notorious), now I'm not so sure. From the looks of this picture, I'm not feeling that Derek Luke can handle his Puffy duties, as well as these other assorted, umm "actors" handling theirs:




Finally some good news! I am hoping this becomes the norm from now on. A subject that comes up here quite frequently is the question why various Black actors and/or athletes don't get together and start funding films. There is hope on the horizon. from AOL: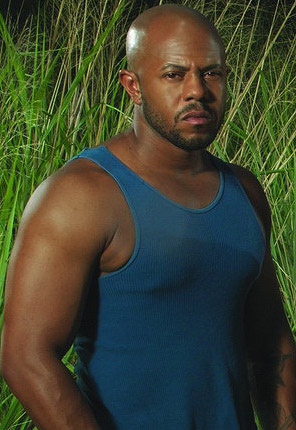 With most of the cast of Showtime's cancelled show Soul Food now doing films and theater, Rockmond Dunbar is stepping up his game and taking it to another level by producing and making his directorial film debut with the indie film 'Pastor Brown'.

Dunbar is producing with Carol Ann Shine and Re'Shaun Frear. Rock Capital Films' Steve Belser, Shaun Livingston of the NBA's Los Angeles Clippers and former NBA player Charles Oakley are on board as executive producers, states the Hollywood Reporter.

Now filming in Atlanta, 'Pastor,' penned by Rhonda Freeman-Baraka, is a twist on the prodigal son story. It follows a wayward pastor's daughter, Jesse Brown, as she returns from a life as an exotic dancer to make amends with her family and teen son and eventually lead her father's parish, becoming Pastor Brown.


From IW: About time! Say what you want about the premise, at least it's a start, and may the independent funding trend flourish and stay well.

While reading AOL I spotted this picture of Kadeem Hardison with news that he is in some random movie.....uhhh...at least he looks healthy.




Also news from one of my blog favorites, Soulbounce:


Oprah Winfrey has confirmed that Alicia Keys is set to play Lena Horne in an upcoming biopic about the legendary entertainer's life. The media mogul chatted about the upcoming project while working the red carpet at the premiere of The Great Debaters. Oprah will produce the Horne bio, and a script has already been written for the movie slated to start filming in '08.

If done right, this Lena Horne role could do for Alicia Keys what playing Dorothy Dandridge did for Halle Berry. Let's just hope that Keys doesn't resort to showing her berries and other assorted goodies on film like the latter.


From IW: Hmmm....I'll reserve judgement on this one for now. I will say that while I think Alicia is a wonderful woman, I find her music a tad boring, and don't really feel she's sassy enough to play curse-like-a sailor (as sometimes yours truly does) Lena. But I can't think of anyone else at the moment who could play her, and at least it's not Halle Berry.



And finally, thank you to my blog folkses Yobachi at blackperspective.net and Ms. Marvelous Opinionated Black Woman for giving me two more "E For Excellence" awards--both of these bloggers are very serious, so it is an honor that they take the time to read and recognize my random indulgences over here...thanks, guys! :-)

I also want to take the time to thank every single person that takes the time to read my blog, and your comments mean a lot to me. Sometimes they make my day, haha. (You lurkers are alright with me too...)

My blog keeps growing every month, and I feel truly blessed that some enjoy reading it as much as I enjoy writing it. Big love to all y'all!