Okay, finally Ms. Invisible has some tidbits you might be interested in....

For my comix lovin' folkses (you know who you are):


'Djimon Hounsou has partnered with Dynamite Entertainment to star in and produce a theatrical feature based on the comic book character Thulsa Doom, an immortal sorcerer that is a central figure in the Conan The Barbarian and Kull The Conqueror comic book series. Doom was portrayed by James Earl Jones in 1982's "Conan the Barbarian."'

From IW: James Earl Jones played some comic book dude? I sure don't remember that--then again, I don't think I ever saw Conan the Barbarian. Wouldn't mind seeing Digimon in a fur loin cloth, tho....haha!




I wanted these guys to come back, but really, there must be a better way:


'Directing duo Albert and Allen Hughes are pimping an HBO drama series, "Gentlemen of Leisure." The series is a remake of their 1999 documentary "American Pimp." The series explores the world of prostitution and pimping through the eyes of a 35-year-old legendary pimp in Oakland, Calif. Allen describes it as a "film noir-style urban drama based in rich characters that will explore the human conditions across the board." '

From IW: Y'all know I love me a pimp movie, but methinks all that needed to be said was said in "American Pimp" Let's move on, people!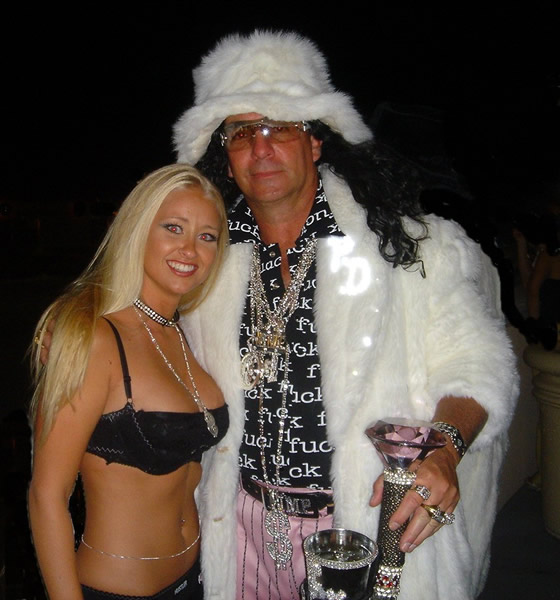 Speaking of moving on and elevating, I love what Spike has been up to lately. To wit:


'Spike Lee has used his own cash to acquire the rights to the book "Time Traveler: A Scientist's Personal Mission to Make Time Travel a Reality," a memoir by Ronald Mallett, one of the nation's first African-Americans to earn a Ph.D in theoretical physics. '

From IW: If ultra-thrifty Spike is using his own fundage for this project, it must really be something....at the very least is sounds like a refreshing change from BS like "Janky Producers".


Another brother doing his own producing (the third one in this post--hurray!!!):


'Blair Underwood will serve as executive producer for a 90-minute documentary about black artists in the entertainment industry. The project, which will be produced by Associated Television International, will focus on several veteran artists relating their victories and struggles within the industry. '

From IW: I really wonder who they will be talking about in this film.




And finally, one of my favorite directors, F. Gary Gray (Friday, The Negotiator, The Italian Job, Set It Off) will be directing the biopic of Marvin Gaye. Loves it.



*source*